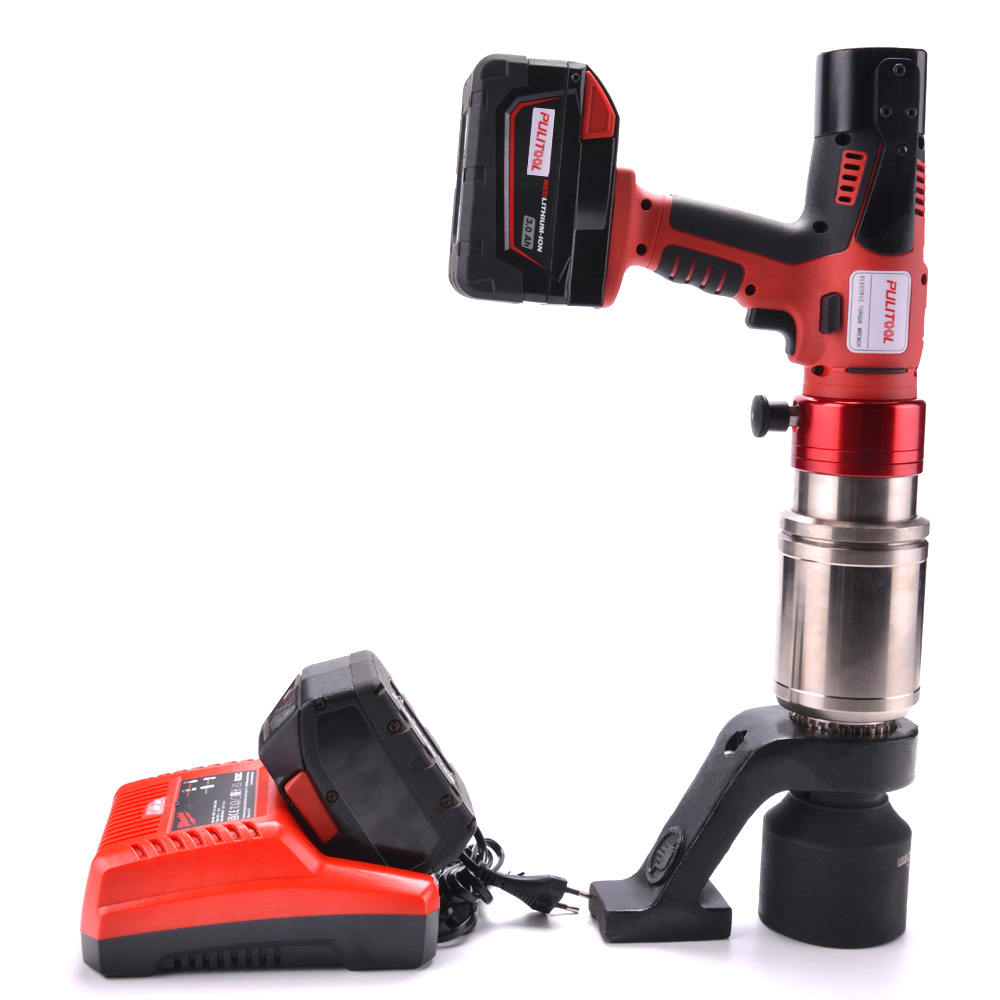 <
>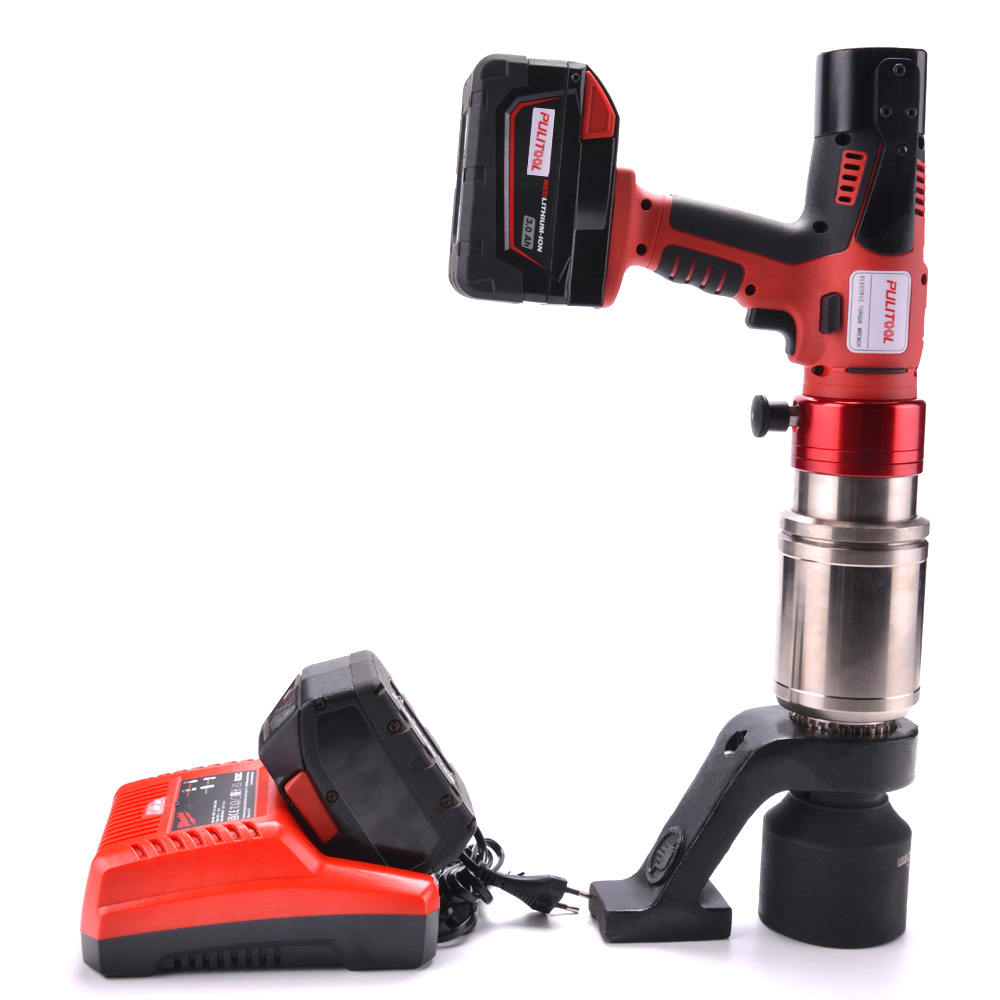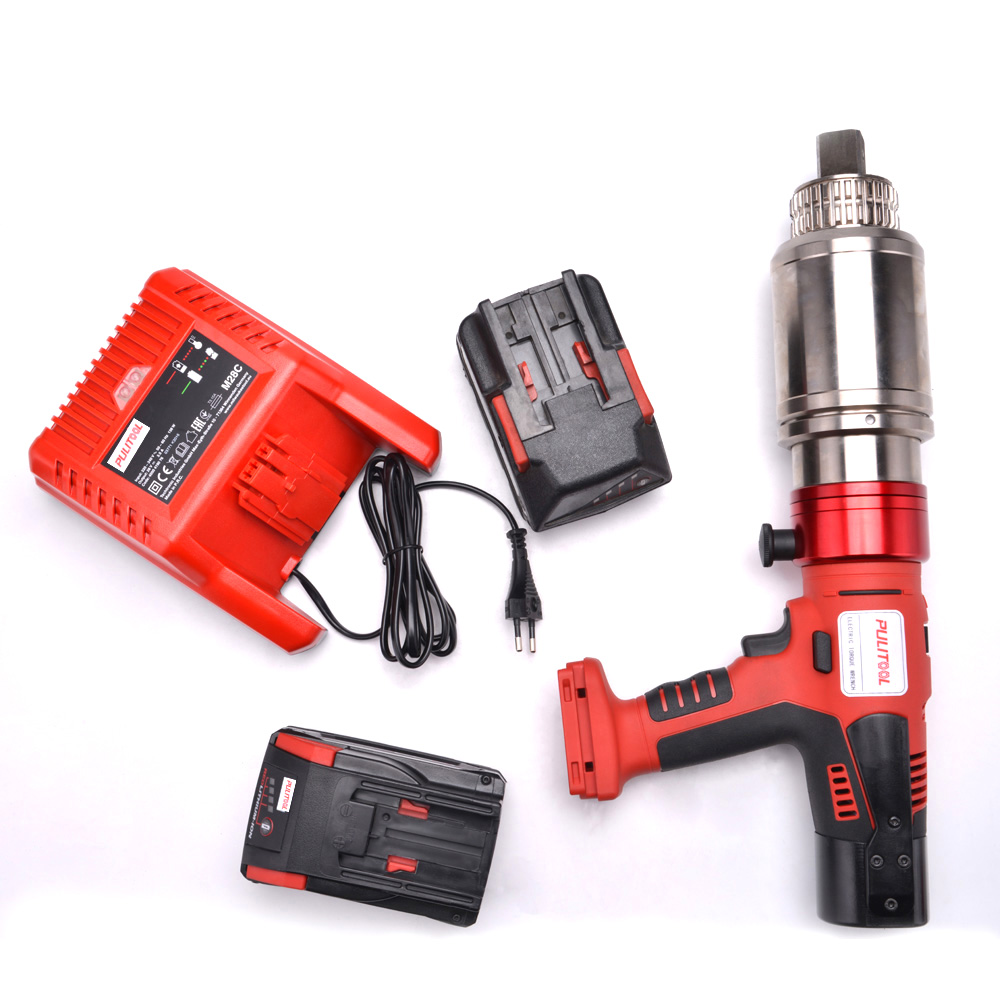 CNC Cordless Torque Wrench
Features
◎Using 28V, 3Ah lithium-ion battery with power display function, strong and lasting, lighter weight;
◎ mechanical clutch, with torque comparison table, torque accuracy ± 5%.
◎Double-speed design with 2-speed manual switching planetary gearbox;
◎The power handle and transmission mechanism can be rotated 360 degrees with mechanical locking system to protect the operator;
◎It is suitable for occasions without power source and requiring high torque for accurate disassembly and assembly, improving assembly quality and efficiency;
◎ Standard 2 lithium batteries, a fast charger, charging time is within 60 minutes.
◎Customers can choose 5.0Ah lithium battery according to the actual situation, and the power is more durable.
Dimensions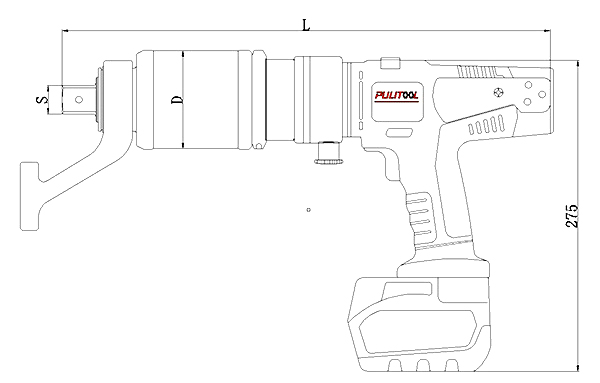 Technical Parameters
| Model | Torque range(Nm) | Square C | Outer diameter D(mm) | length L(mm) | No-load speed*(rpm) | weight*(kg) |
| --- | --- | --- | --- | --- | --- | --- |
| LB-07 | 100-700 | 3/4 | 75 | 355 | 19 | 6.5 |
| LB-10 | 200-1000 | 1 | 75 | 355 | 14 | 6.8 |
| LB-12 | 200-1200 | 1 | 75 | 365 | 11 | 6.8 |
| LB-25 | 300-2500 | 1 | 88 | 410 | 5 | 8.5 |
| LB-32 | 400-3200 | 1 | 88 | 410 | 3.5 | 8.5 |
| LB-40 | 500-4000 | 1-1/2 | 88 | 415 | 3 | 10.3 |